SHOP NOW & REDEEM YOUR
NANO

POINTS
Join our new Nano Points Program now and receive 200 Nano Points. Shop with us and redeem your Nano Points to get a cheaper price. Enjoy and stop smoking with NanoSTIX.
Register Account
Get 200 NANO POINTS by register your account on our websites.
COLLECT POINTS
Shop with us and get your 2 NANO POINTS for EVERY RM 1 purchased.
CHECK NANO POINTS
– Click on 'My Account' > 'Nano Points'
– Displayed your current Nano Points

VIEW NANO POINTS LOG
– Click on 'My Account' > 'Nano Points'
– Click on 'View Point Log'
– View all Nano Points log table
NANO POINTS ON PRODUCTS
– Choose any product
– Displayed under product title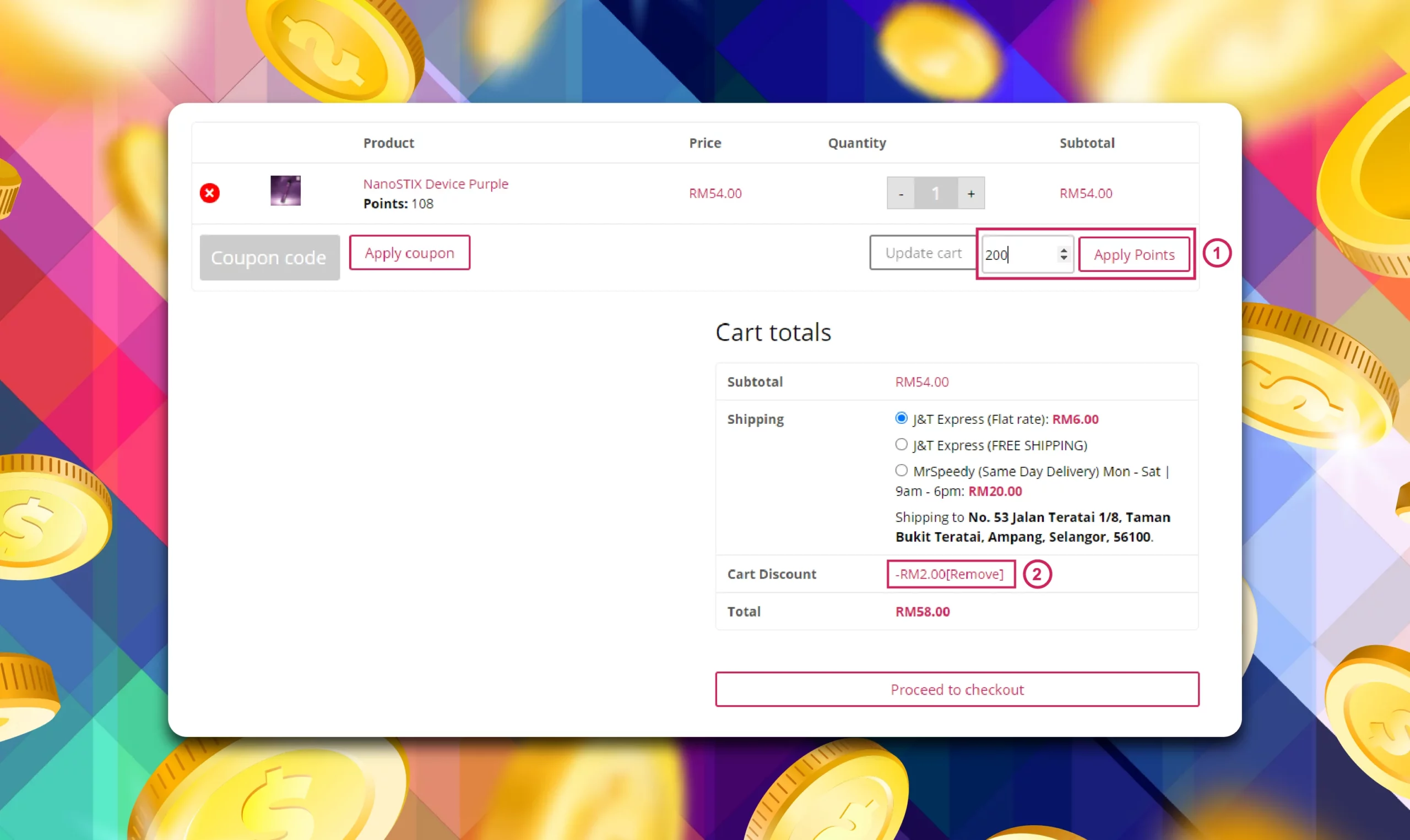 REDEEM NANO POINTS
– Go to 'Cart' page
– Enter Nano Points amount
– Click 'Apply Points'
– Discount will be shown below Shipping Cost
– Can also redeem Nano Points at 'Checkout' page
– Enter Nano Points amount
– Click 'Apply Points'
– Your current Nano Points below

– You discount will be shown under Shipping cost